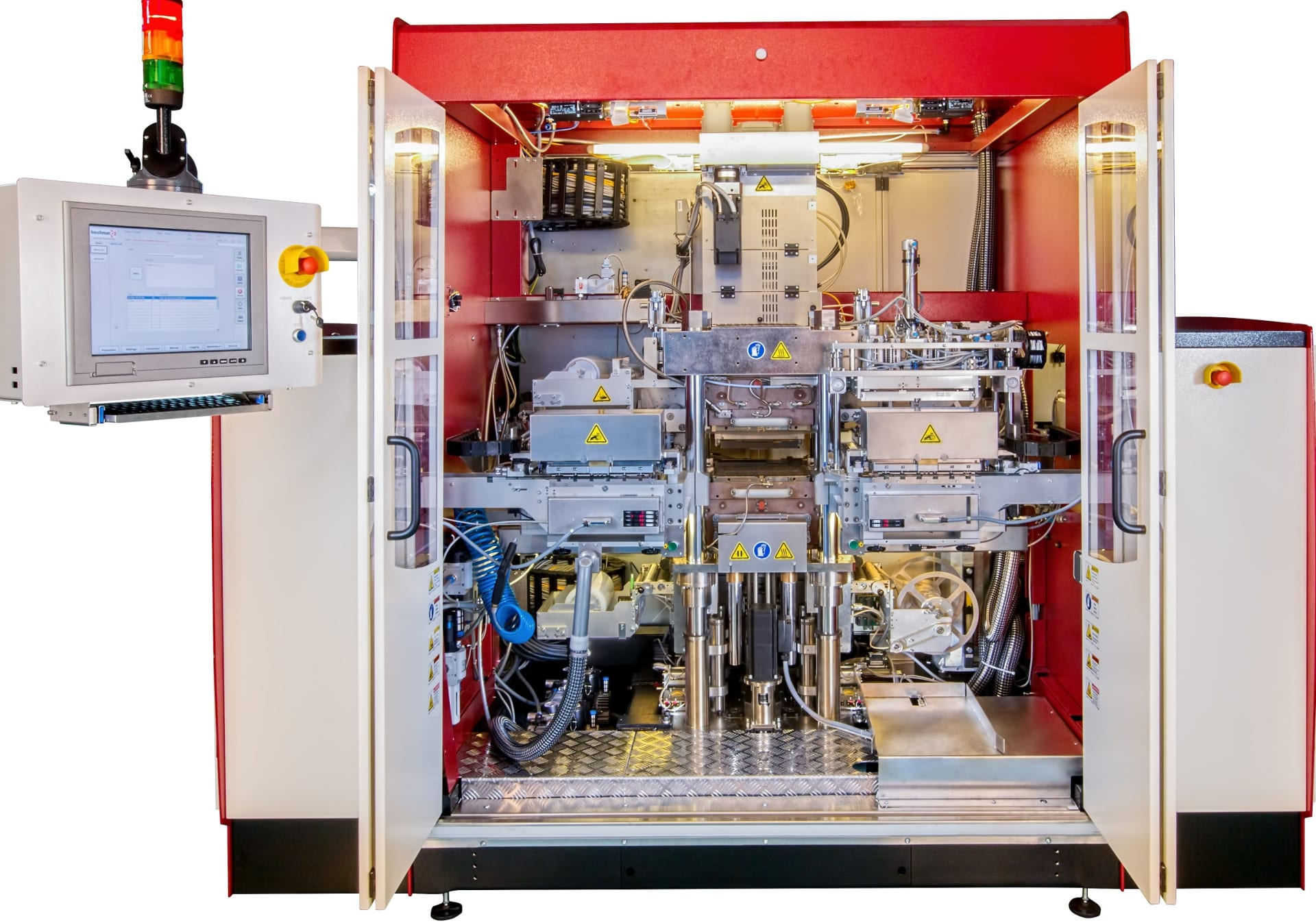 Assembly Technician Chip Packaging Machine (Location, Singapore)
Singapore

,

Central Singapore

,

Singapore

Assembly Singapore
Job description
We are looking for a Assembly Technician, that wants to take on a challenge in a family company, where cutting edge technology is used to make silver sintering and molding (packaging) machines. You will be working in our Assembly department, where you going to build & test packaging machines that matter. Our clients are chip producing companies in the automotive, medical equipment, power devices, mobile, industrial applications and more.

Your job as a technician is assembly & testing of new packaging / sintering machines and its depended tools. But also fine tuning our machines as well. You will do this according to internal standards & engineering principles. Furthermore, you will be part of an tech-team that wants to do "Better". Together as a team you will make difference that supports our innovation in sintering and molding.
Other tasks are.
Plan and schedule task assigned to ensure project on time delivery.
Work closely with Purchasing, Quality and the Engineering team to manufacture according to drawing.
Raise an non conformity report in case of an corrective action or modification is required.
Able to recommend for work and technical design improvement in the factory level.
Cleanliness of the equipment.
Support a team of temporarily staff
Job requirements
The requirements that we would like to see
Diploma in Mechanical or Mechatronics Engineering or equivalent. Fresh graduates or junior level experience in Semiconductor environments will be considered.
Is able to read and understand drawings from both paper and computer system.
Able to work under pressure to meet tight schedules.
Understands the requirement of a 5S working environment.
Structural, accurate and has a good self-discipline.
Must be open and willing to travelling when required.
Only Singaporean/Singapore PR needs to apply.
Preferably be bilingual in English and Chinese (mandarin) language 
Respects safety regulations
We are offering
A challenging job in a high tech industry with a team of technicians that strive to do better. 
Does the position fit your skills and ambition and are you interested in becoming part of our company?
Then we would like to get in touch with you!
You can apply through the "Apply button" or if you want more information, you can contact the recruiter by e-mail recruitment@boschman.nl
Wij vullen deze vacature via onze eigen werving in. Acquisitie naar aanleiding van deze vacature is daarom niet gewenst. Profielen en cv's die ongevraagd door bureaus worden toegezonden, zullen behandeld worden als directe sollicitaties van de kandidaat.
or
Apply with Linkedin
unavailable
Apply with Indeed
unavailable
Our better values
Connection, creativity and conversation are at the heart of everything we do, which is why our growing global team spans industries and disciplines. Whether you're an aspiring designer or an engineer, a developer or a manager, if you care about what you do, we'd love you to get in touch.